Important Field Information
Directions to the Southern Eagle Squadron Airfield
SES members regularly fly at our field from dawn to dusk, seven days a week, year-round, weather permitting. All types of RC Aircraft are flown at our field including Electric, Nitro/Gas, and Multi-Rotor. The only limitation is: No fire i.e. No turbines.
Guests are welcome to visit and enjoy the field; however, AMA membership and a member sponsor is required before flying unless flying with an instructor under the AMA Introductory Pilot Program.
Non-member pilots (guests) may only fly if their sponsor is present at the field.
AC/DC power is available for chargers.
There are plenty of chairs available in the pavilion as well as covered picnic tables.
There is no trash pick-up at the field. You must take what you bring when you leave.
Portable sanitation facilities are available at the field.
Drone Tour of SES Airfield by John Hopke
A Few Pictures of the Field Facilities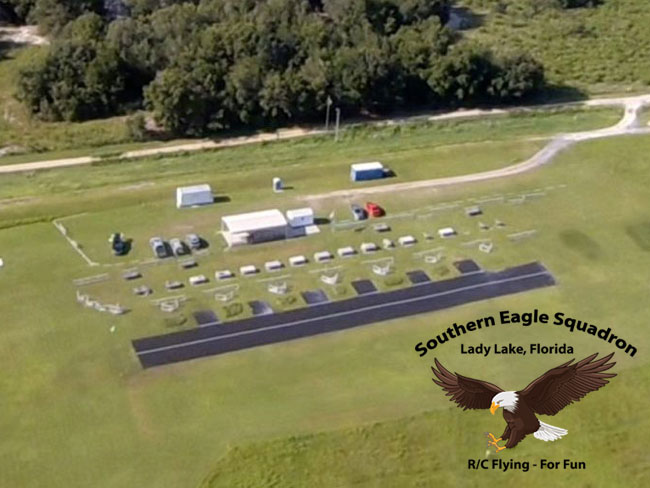 Open Skies
Open space and fresh air!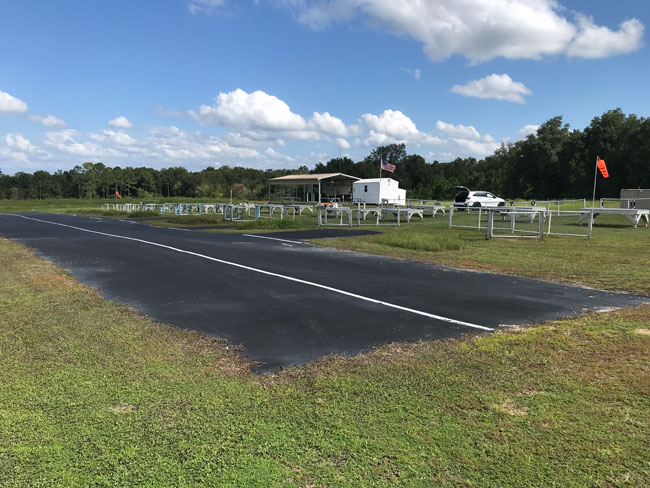 Runway
New covered landing strip
& grass strip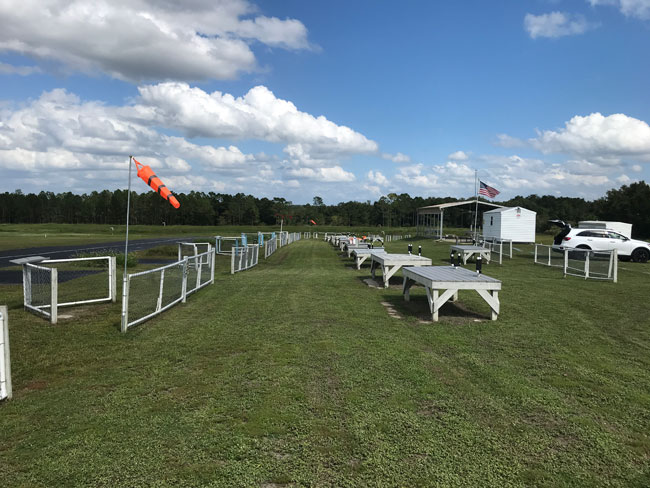 Flight Tables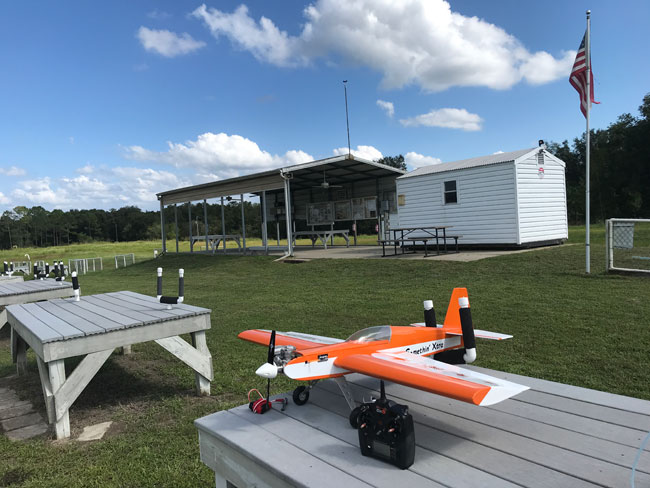 Covered Pavilian
Covered pavalion w/electricity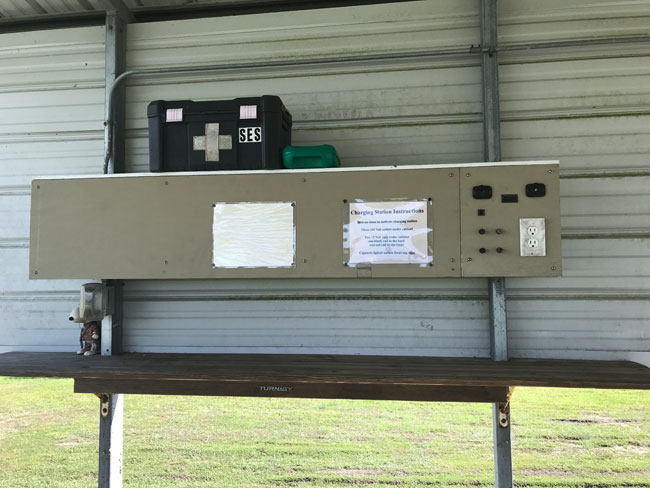 Charging Station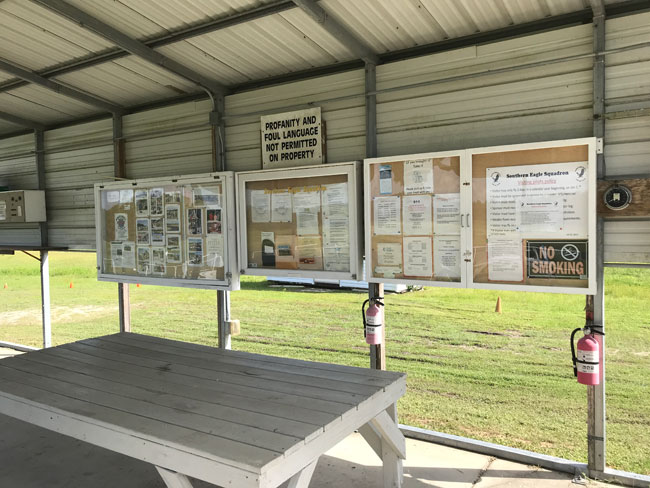 Information Board
Information Board
Buy - Sell - Trade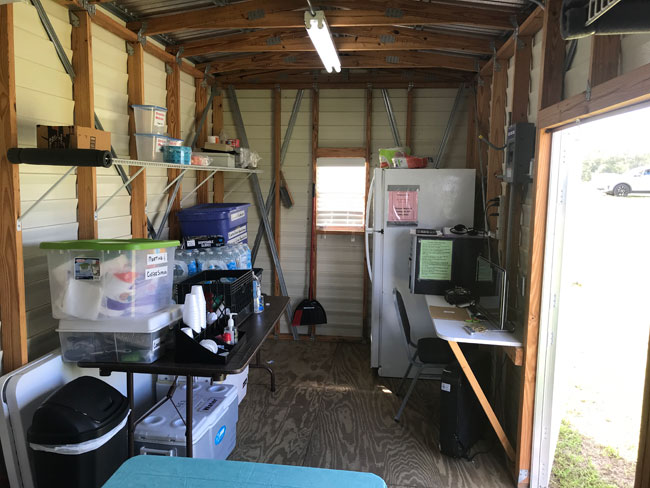 Training Room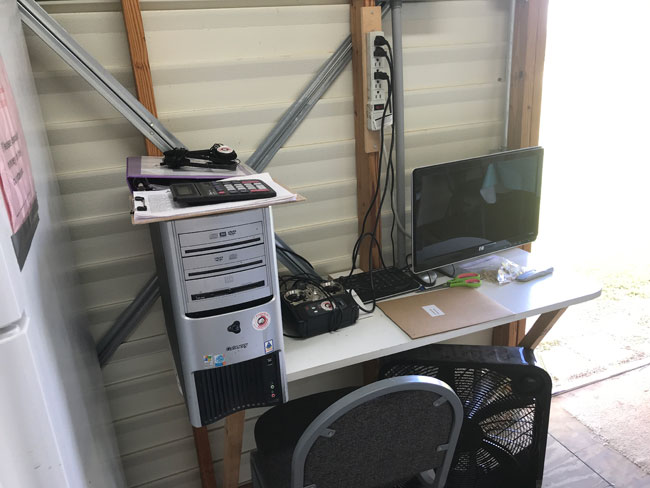 Flight Simulator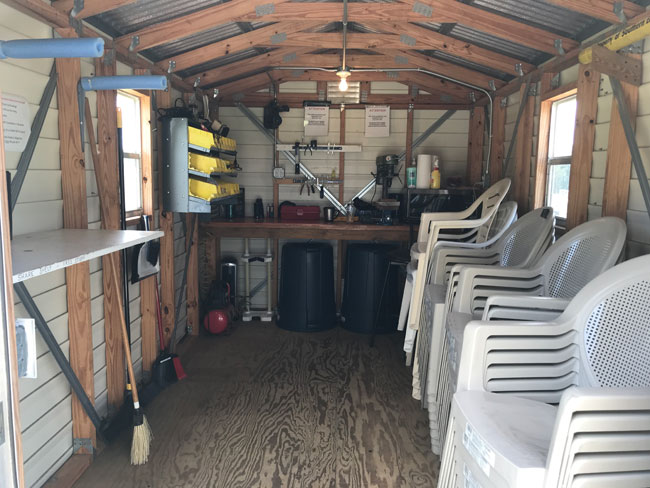 Workshop
Workshop w/electricity
& tools