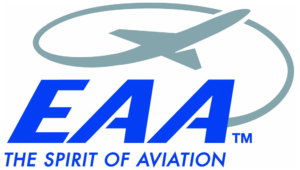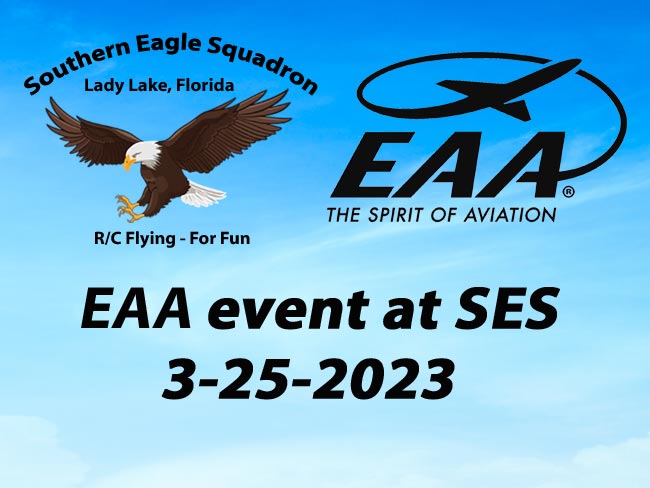 Rick and Mason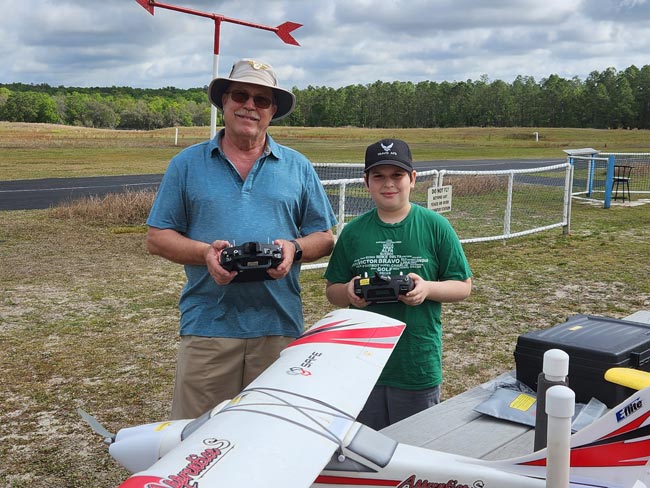 Rick and Mason
Rick Smith and Mason McClintok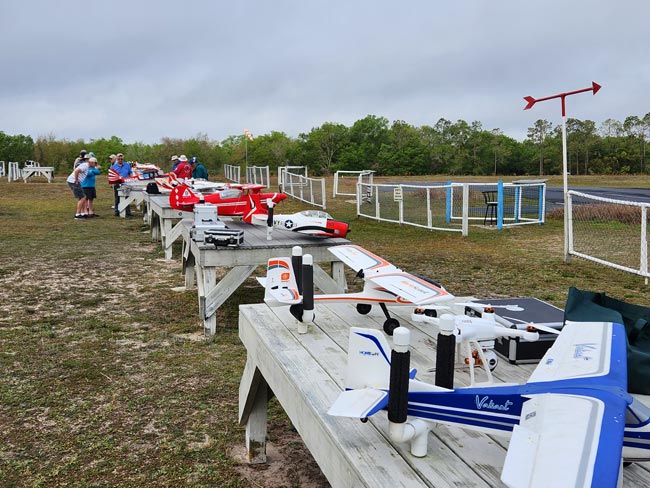 Flight line
Member planes on display at EAA event.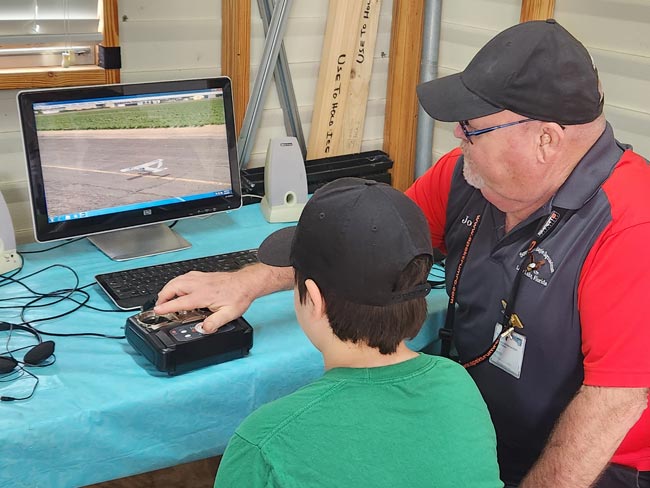 Jonnie and Mason
Jonnie Knowles showing Mason
the flight controls on RF simulator.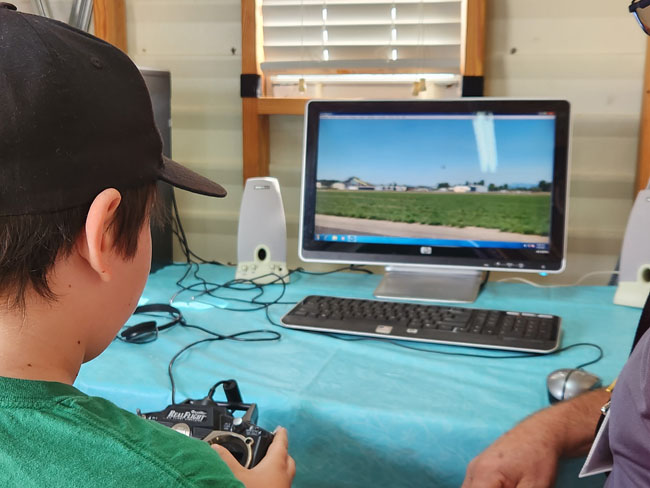 Real Flight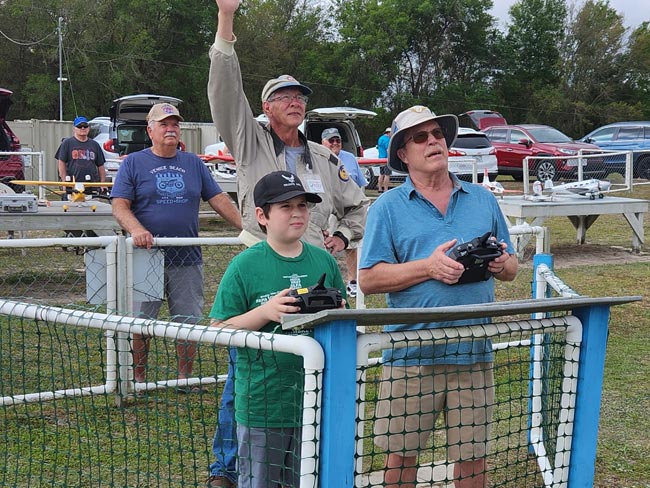 Mason at the controls
Mason at the controls of an Apprentice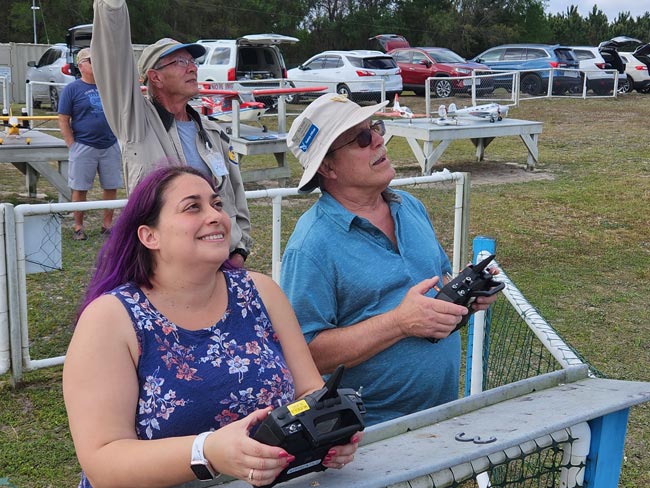 Mason's Mom
NEVER underestimate an EAA MOM!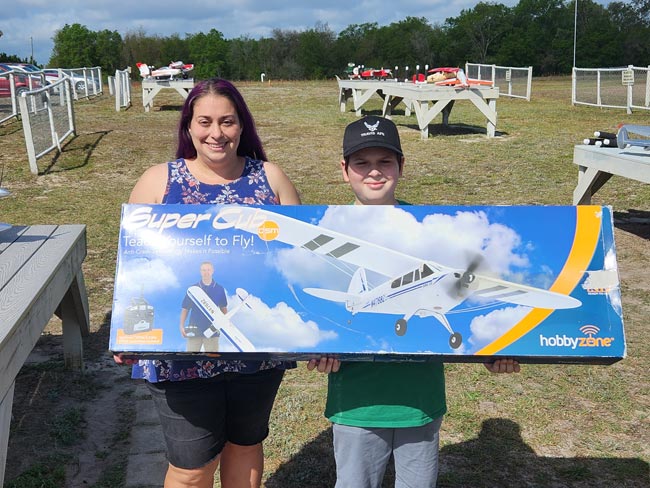 Cub winner
SES welcomes newest member.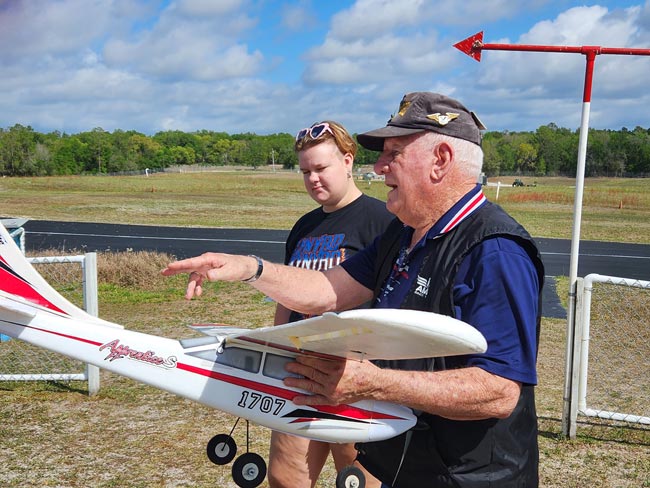 Karl and Katrina
Karl showing Katrina the flight controls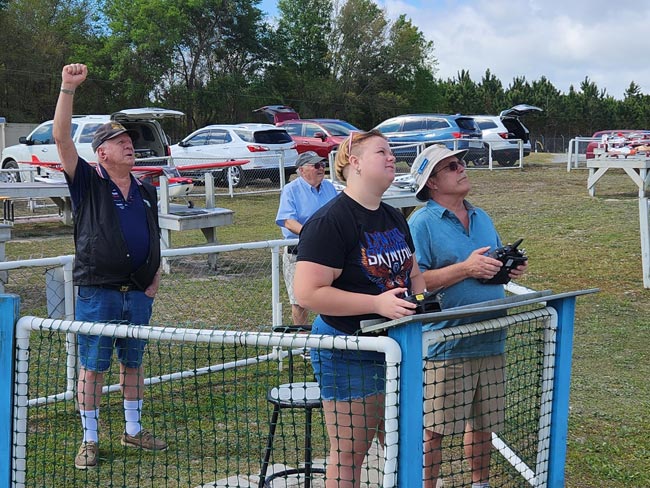 Katrina and Rick
Katrina keeping a watchful eye on her plane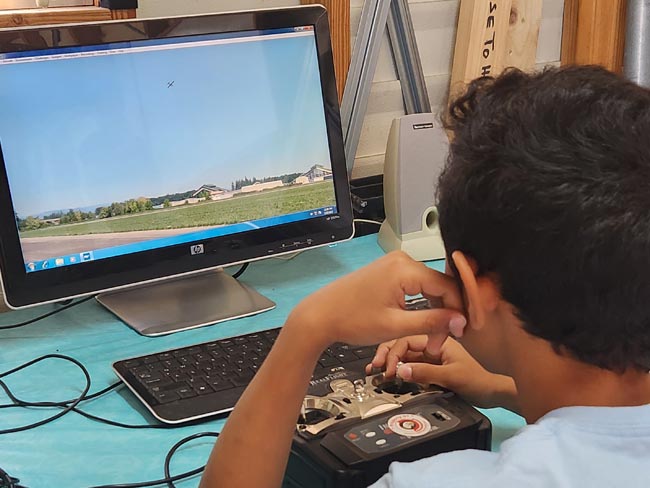 Sumo on RealFlight
Sumo getting in some simulator time.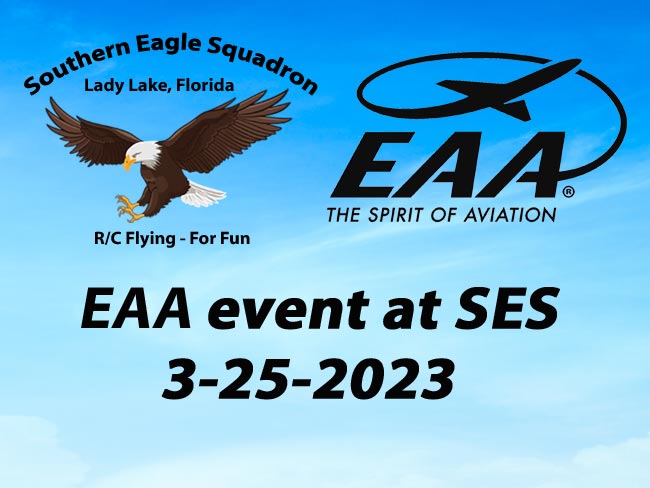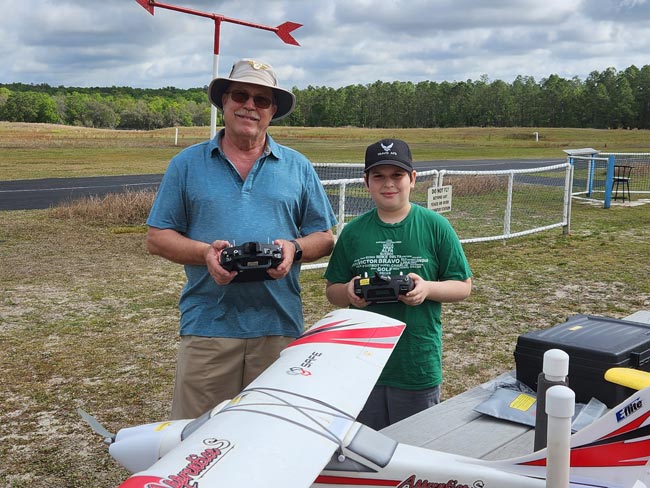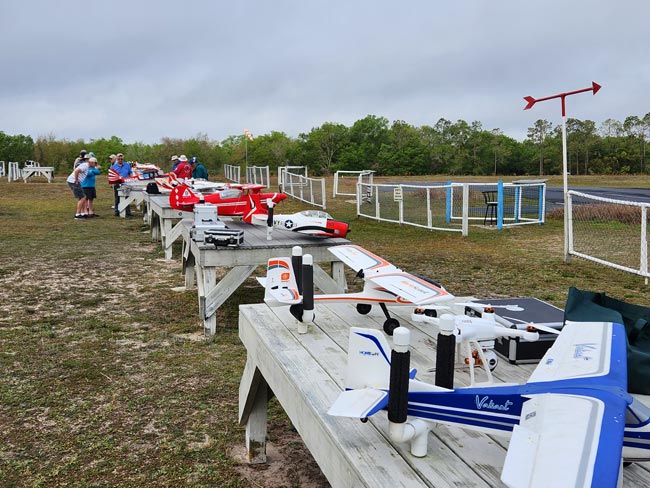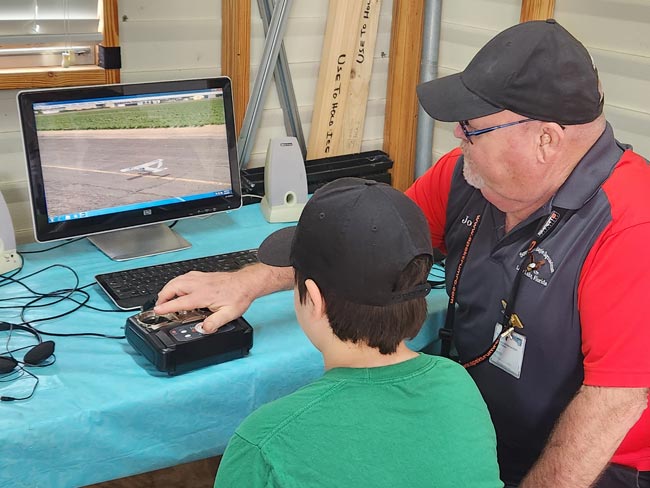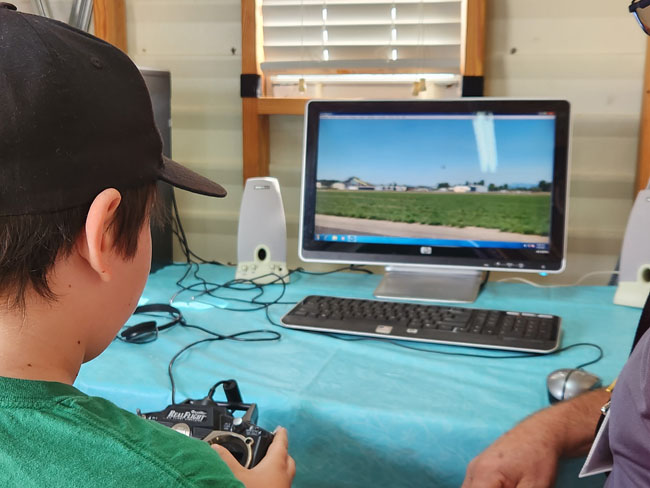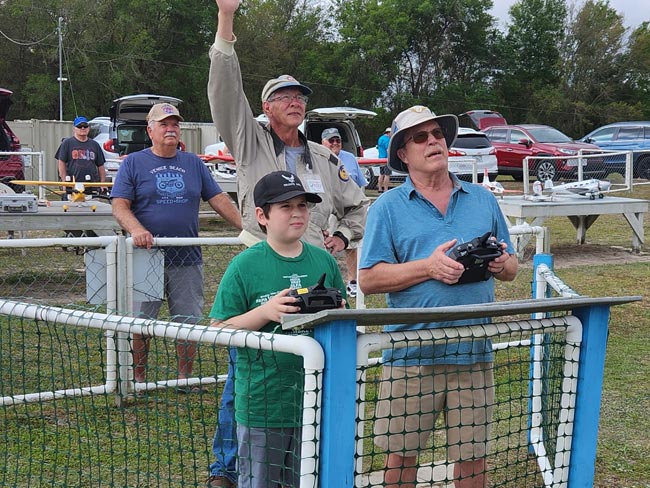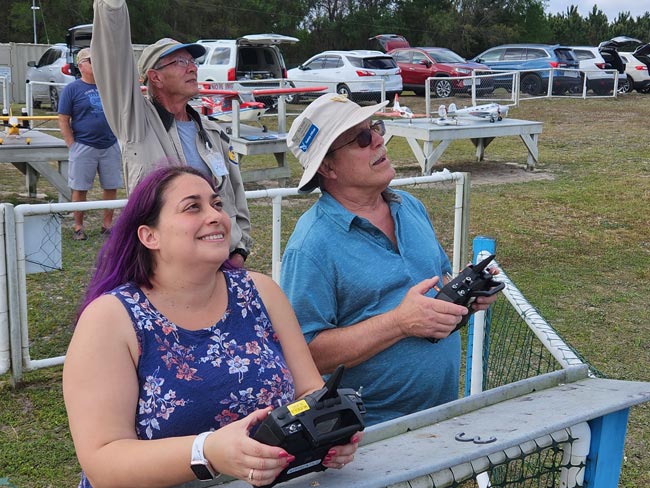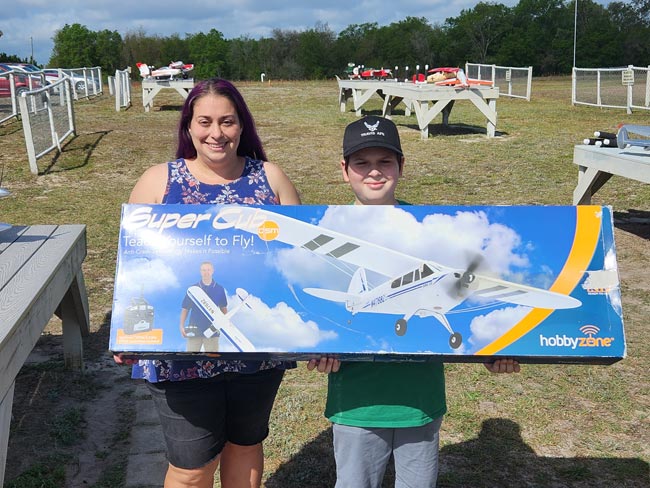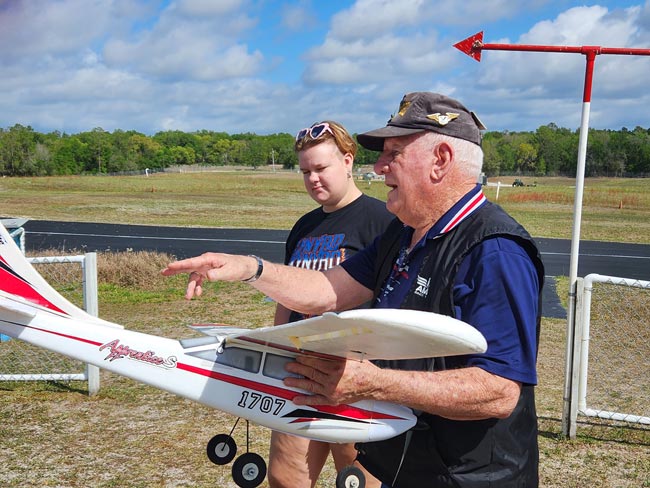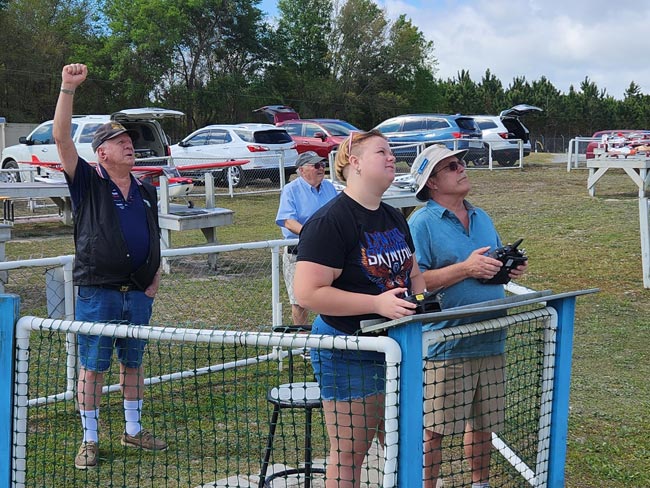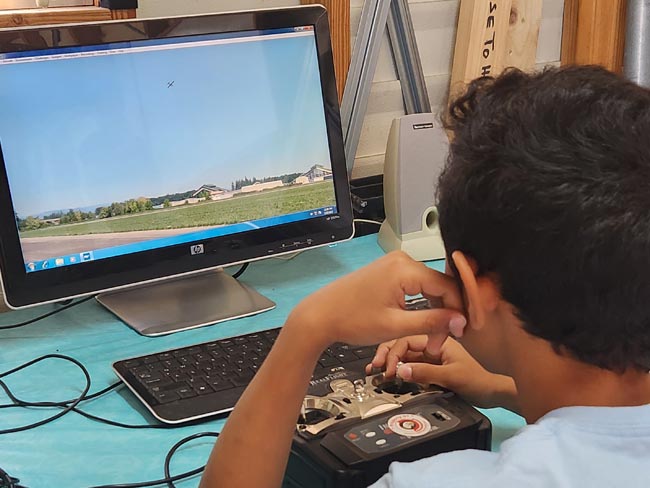 The Southern Eagle Squadron is a Radio Controlled (RC) model airplane club with 100 members, 75% of which are residents within The Villages. We lease a 30-acre field from Lake County just off Rolling Acres Road, one mile south of 466. The address is 38000 Rolling Acres Road, Lady Lake Florida.
We hosted a group of young people known as "Young Eagles" from the Experimental Aircraft Association (EAA) Chapter 534 operating out of the Leesburg Airport. The event started at 10am, March 25th. These young people are interested in learning about aviation and meet at the Leesburg Airport EAA facility under the direction of EAA member, Martin Harris.
Marty contacted the Squadron to ask if we were interested in having these young people at our field one day to introduce them to the hobby of model aviation and broaden their interest in all things that fly. We were very excited to have them come and experience model aviation and possibly spark long term interest in the hobby. We expect 10 to 20 young people, along with parents to attend.
We have put together a program for them that day which will include RC ground school instruction, safety, RC simulator training, demonstration flights by club members, hands on RC flight with instructor pilot assistance by each participant and, of course, lots of snacks. All of this activity is in compliance with and supported by our national organization the Academy of Model Aeronautics, who provides safety guidance and insurance for this wonderful hobby.
Since the club members are primarily from The Villages, we thought that the Daily Sun readers would appreciate knowing about the outreach being made by them to area youth. Feel free to contact me about any question you may have about the club or the event.
Read the article in The Daily Sun 
About EAA:
EAA Chapter 534, Young Eagles sponsored at the Southern Eagle Squadron
10am March 25th
Location: 38000 Rolling Acres Road, Lady Lake
Expecting 10 to 20 young people plus parents from the EAA to attend.
Program includes:
– Ground School instruction
– RC safety briefing
– Time on an RC simulator and instruction
– Demonstration flights
– Hands-on flying with Club instructor pilots assistance
– Snacks…. lots of snacks!